Search Engine Optimisation is something we are very good at! You can hire our team to work for you on a flexible basis with no long term contracts – you can cancel at any time. We work on providing you with a sound, quality, long term strategy that will bring you quality targeted traffic to your website. All with the peace of mind that you can pause and restart our services at any time as it suits your business.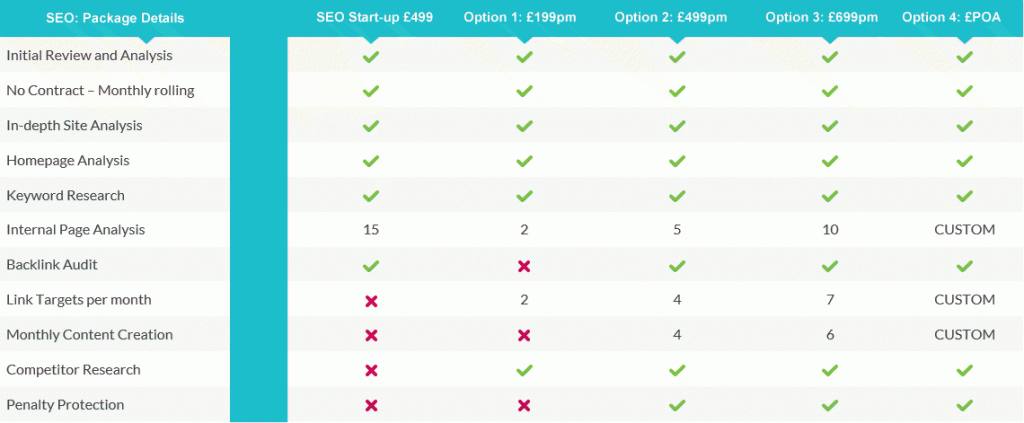 Our pricing is simple, the more you spend the more we do, so if you already have a website and want to get started straight away then just choose the monthly package that fits your budget.
If your website has just been created by us or is a new creation from your own developer, then an SEO Start-up package is required to get your marketing campaign underway, then you choose which ever monthly option suits you best based on the amount of marketing you want for your website or whatever your budget will allow.
You then run the marketing campaign for the length of time that you want. No cancellation fees, no terms and conditions or small print. We work for you as and when you need us. Simple.